Questions? Check these drop down menus for our most frequently asked questions! 
We are located in the DV Terrell Building behind Funkhouser, close to the new Law Building. Our Office is on the second floor at the end of the hall.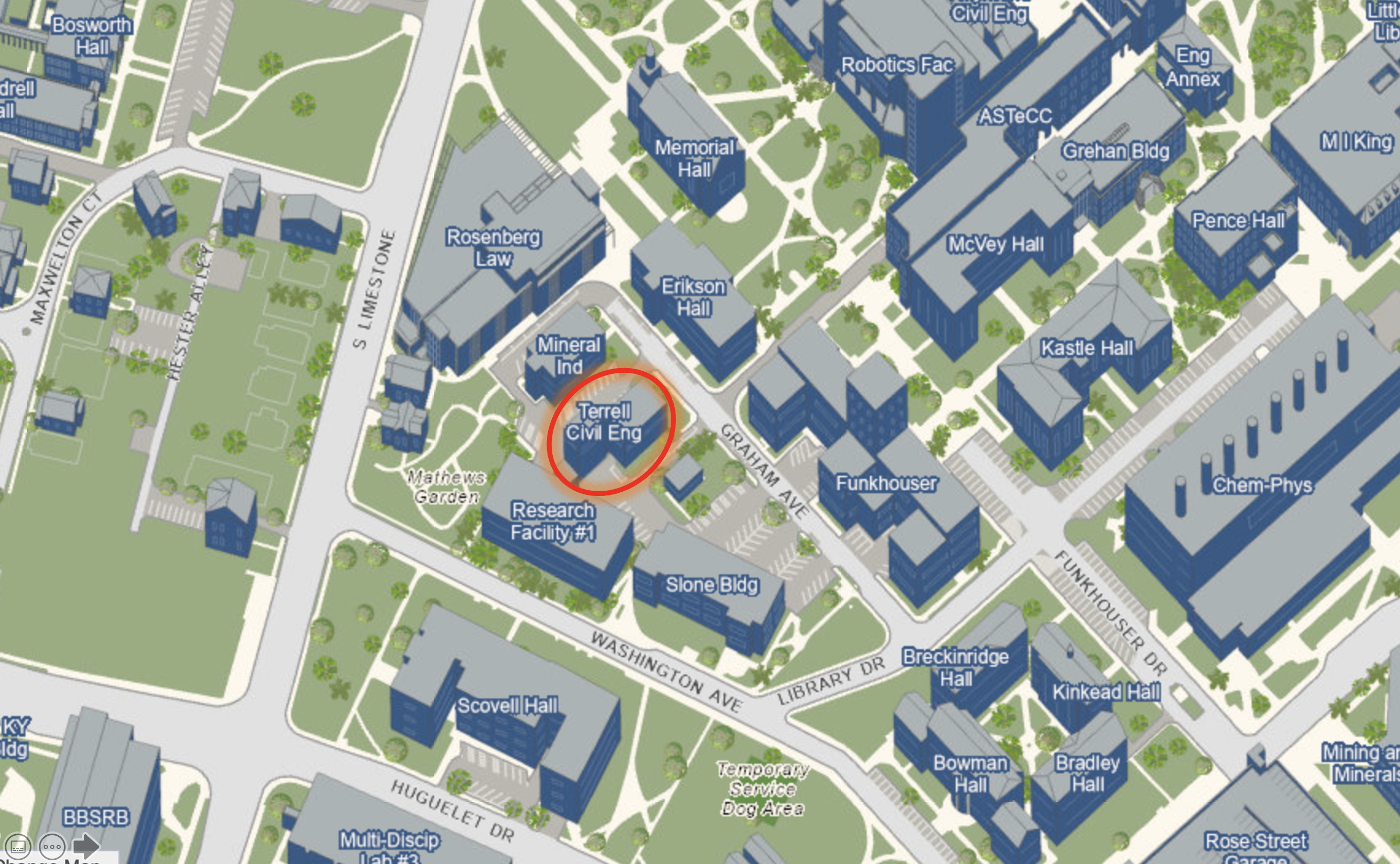 Formula Kentucky is open to all majors, but you must be a full time student at the University of Kentucky or a local college or university that does not offer FSAE to participate per competition rules. We welcome everyone from freshman to graduate students, and we encourage participation regardless of your prior knowledge. Not an engineering major? Awesome! We need help with business, marketing, sponsorship outreach, social networking, and much more. To start please contact our team captain on the team page. Provide us with your Name, major, year in school and your email!
During the fall and spring semesters, Formula Kentucky holds weekly meetings. For the Fall 2021 semester, we are meeting every Tuesday at 5PM . Each subsytem has their own seperate meeting time outside of this time.
You can become a sponsor by donating to our page, sending us a check, or a direct bank transfer. To see our sponsor options visit our sponsorship page for more information, we are always looking for monetary and in-kind donations to fuel our latest car!
Need more information? Please get in touch with us!
Team Email
Email us at formulakentucky@gmail.com
Facebook
Like us on Facebook! @ Formula Kentucky
Instagram
@FormulaKentucky
Mailing Address
Society of Automotive Engineers
University of Kentucky
151 Ralph G. Anderson Building
Lexington, Kentucky 40506-0503
On Campus Contact:
Audrey Jezek (Current Captain)
512-934-0068